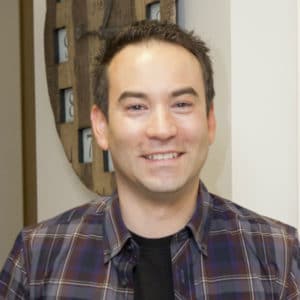 Recognizing the need to provide a greater degree of accessibility to highly individualized academic programs as well as an environment entirely conducive to the achievement of student learning goals, Scott Groza co-founded the Groza Learning Center as a means through which this critical need could be met. An educator with well over a decade of prior teaching experience, Scott, along with fellow co-founder Christy Groza, has worked diligently to ensure that each student is able to benefit from the challenging and enjoyable academic environment made available through the Groza Learning Center.
Residing in Southern California for many years, Scott feels a great sense of pride in the rigorous learning environment he has made available to students in the area in need of a personalized approach that ensures they are able to achieve their individual academic goals. Located in Pacific Palisades, Scott selected the location for the Groza Learning Center based on a number of critical factors, with the positive impact of the natural surroundings ranking as most important among them. The interior décor is similarly oriented around the goal of creating the most ideal learning environment for students, and the results thus far clearly indicate this focus has had a critical and overwhelmingly positive impact on student achievement.
As an educator, Scott has long been a proponent of the academic benefits associated with immersive experiences and has taken advantage of every travel opportunity he has had over the years. Scott's varied travels have played a role in shaping his beliefs regarding best practices in education, and many of the most effective strategies used at the Groza Learning Center have been at least partially inspired by something learned during one of his countless travel experiences. Despite having traveled all over the world, Scott maintains that there is simply no place that can compare with Southern California.
What is your favorite thing about traveling?
The experience of traveling is personally enriching in so many ways, and I love the endless educational opportunities that exist through travel.
Is traveling a hobby or a lifestyle for you? How did you get started?
Education is such a central part of my life that travel — being a natural extension of education — is certainly more of a lifestyle than a hobby.
What is the most beautiful place you've been to?
Alaska. I experienced a state of perpetual awe as I explored this state.
Do you have any exciting travel dates planned for the future?
I've always wanted to visit Australia- it ranks high on my list.
What are some travel tips you'd give to someone inexperienced?
I prefer to make detailed travel plans well in advance and make sure I incorporate a wide range of contingencies when creating those plans. Also, hiring a professional to coordinate travel can make for unique experiences you wouldn't be able to arrange on your own.
Where would you like to go?
I've been thinking I'd like to see Iceland sometime in the future.
Where would you like to revisit?
Italy will always be my first choice, but I prefer to go someplace I've never seen before.
Do you travel alone? Why?
I prefer company when I travel, but I also try to avoid traveling with a large group.
If you could pick the top 3 places every person should go, what would they be?
Rome, Athens and Barcelona.
Do you travel light or do you pack up the house?
I try to pack light, but it's always difficult to avoid bringing more than is necessary.